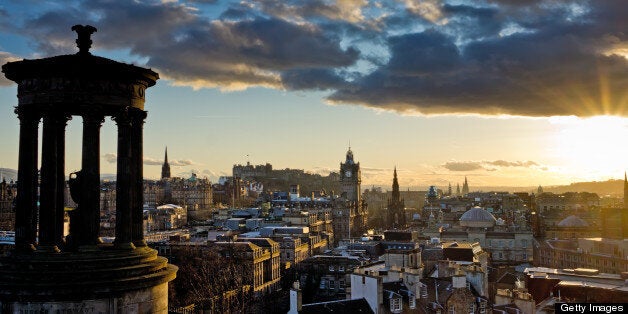 Edinburgh is gearing up for the festival season, with the Jazz Festival kicking things off this weekend. When I was growing up I loved festival time – especially the Fringe where, for not very much money, you could take a chance on events by people you'd never heard of, and the Fringe programme was a single fold-out A2 sheet…
As time went on, the programme grew and grew to a point where you had to go into training for weeks just to lift it, the city got more and more busy, and I slightly fell out of love with the whole thing.
And then the Book Festival began and I had something new to fall in love with – an affair that has continued without a break ever since. I went to events in the main Festival and occasionally to the Fringe, but it wasn't until a couple of years ago that I fell back in love with the Fringe.
The unlikely reason was that my son had a job on a food stall in George Square and when I went to sample his cooking, I was caught up in such joyful bustle that I was charmed. Now I find I look forward to the whole mad month, even though the Fringe programme is now much too heavy to lift at all and the city can seem crammed to bursting point.
If you're a visitor, see my next post for some tips on blending in…