It's always a gamble going to see a film adaptation of a book you love… I took a deep breath, crossed my fingers and did it twice in the last week.
First I went to see The Goldfinch. Now this really is one of my favourite books. It's a long, leisurely read which was criticised in some reviews for meandering too much. I loved the meandering, but I did think that the plot would squash down fairly readily into a two and a half hour movie.
Turns out the meandering was vital. I did enjoy the film, but it was hugely flawed and the relationships never had a chance to build up in a convincing way. Finn Wolfhard (best name ever!) and Aneurin Barnard were both excellent as young/older Boris, and Nicole Kidman was perfectly cast, but I was less convinced by Anselm Elgort as Theo, the central character. Hmmm… Great source, disappointing film.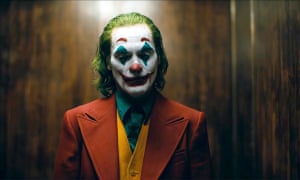 I spent a lot of time as a child with my nose in DC and Marvel comics, which could hardly be described as high art, but I'm not a huge fan of superhero films. However, I decided to give Joker a try. Wow! It's a disturbing, dystopian art house movie, with a mesmerising central performance from Joaquim Phoenix. Forget any comic book movie you have ever seen: this is something entirely different. Dodgy source, great film.