Greetings, Edinburgh Festival visitor. You have just entered the most beautiful, infuriating, unpredictable madhouse of culture in the galaxy. Here are some tips to help you slip seamlessly into the life of the city and avoid passive-aggressive tutting and head-shaking from the locals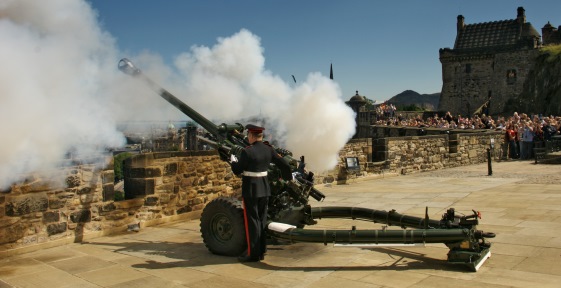 The one o'clock gun: The clue is in the name. Every day at 1pm, a very big gun is fired at Edinburgh Castle. If you want to look like a local, don't duck and look round wild-eyed. Check your watch.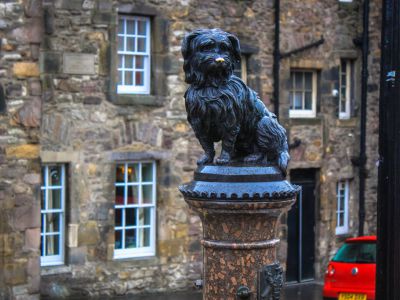 Greyfriars Bobby: Don't rub the statue's nose. It isn't good luck. This is some nonsense promulgated in the last few years. His nose had been black since the statue was erected. It shouldn't be shiny. Step away now. But not into the road (see Photographs)
Photographs: We understand you want to take lots of lovely photographs and in general we will try not to get in your way, but we do like to be able to walk along the pavements. And do try not to step backwards into the road to get that perfect shot. This particularly applies if you are photographing Greyfriars Bobby or the Elephant House in George IV Bridge. Bus drivers do not like having to swerve round you.
Buses: We have a great bus service in Edinburgh, BUT the buses don't give change. Really. This is actually one reason why the service is so good, as it cuts down the time a bus spends at the stops, but if you're not prepared, you will find it a bit of a pest (and there will be lots of passive-aggressive tutting from the natives behind you in the queue). Make sure you have change or buy a day ticket and hop on and off to your heart's content.
Weather: Anything is possible – sun, all-day fog, snow, vertical wind, horizontal rain – all within an hour. Be prepared.  There's a reason why the locals dress in layers.
Famous People: You could run into anyone on the street/in the pub/in a queue during Festival time (Steve Martin once helped me carry my daughter in her push chair up a flight of steps in a graveyard…) Natives consider themselves too cool to get excited, so you must pretend you have no idea who the famous person is. Unless you have just reached the front of a long signing queue for your favourite author at the Book Festival. That would just be silly.