It's been a busy few days in world of books, with visits to Airdrie Academy and Perth. In Airdrie, I was talking to the S3 history group about my research for A Secret Diary of the First World War. I haven't done that before, and it was really enjoyable being able to share some of the unexpected gems that I unearthed while down the research rabbit hole. Thanks, Airdrie Academy!
On Saturday I was at the Black Watch Musuem in Perth to take part in the very first Words of War Book Festival. The museum itself is fascinating, and occupies a lovely building and has its own replica WW1 trench, which I visited with the children I'd been talking to about Secret Diary.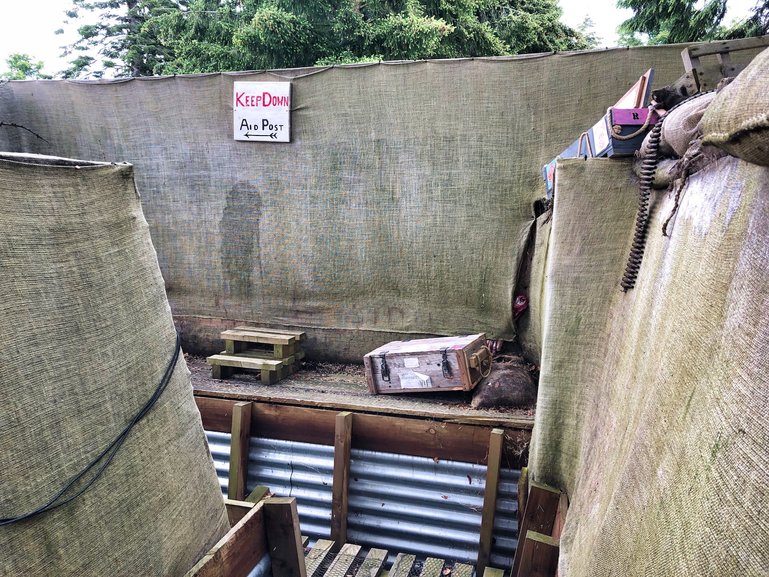 We also got to have a good look at some bits of kit: webbing, entrenching tools, gas masks – fascinating for me as I'd written about these things without actually seeing them before. The museum is well worth a visit.
I also got chatting to Fiona Maxwell, Scottish ambassador for Reading Force. Reading Force, which I must admit I hadn't heard of before, is a charity which uses reading to keep Service families connected even when they can't all be together, by encouraging children to read, talk and scrapbook about books with absent family members. Having read a bit about it now, it sounds like an excellent idea to help children cope with the separation involved. I hope I can work with them sometime soon.